In late 2005, my wife and I were living in Sulimaniya, Iraq. As I was preparing for bed one night, I decided to play a prank on her. Shaving the beard from my goatee to leave only a filthy little mustache, I slid next to her in bed.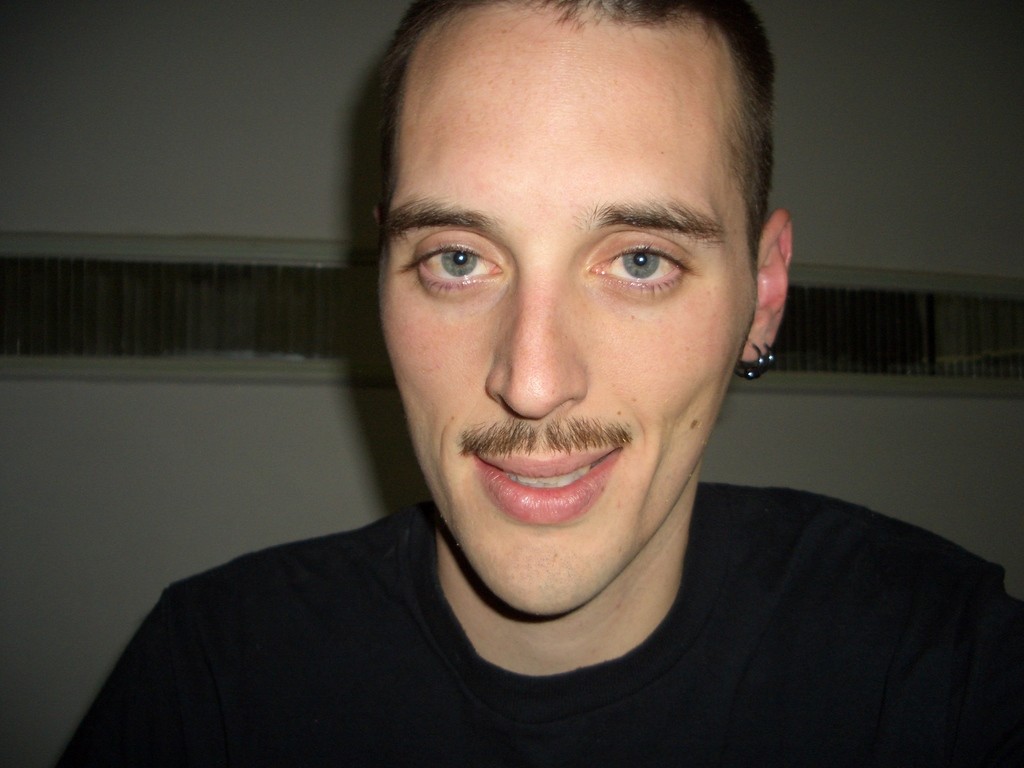 Tyler: Surprise!
Jayme: [Trembles in horror] Oh my god!
Tyler: [Cackles]
Jayme: Ah, I can't look at it!
Tyler: It's OK, It's only temporary. I'll shave it off tomorrow.
Jayme: TOMORROW?!
Before shaving it off, we took some pictures (1, 2, 3, 4) and posted them to our reasonably popular Livejournal blogs. And in doing so we either coined, or popularized, the portmanteau "molestache". I shortly became the top search result on Google Images for molestache. I have carried that title for the past ten years, with no small amount of pride. It makes for a good story at parties.
Then last week we discovered a new escalation: Creepy Chris. Someone has started using the most disgusting molestache picture as a meme template! My personal favourite: