I use an advanced ping template with Cacti to monitor ICMP latency. Advanced Ping is based on a template originally found on the Cacti forums, but modified to look more like Smoke Ping. My thanks go to my colleague at Talia, Enno, for making it look beautiful as well as functional.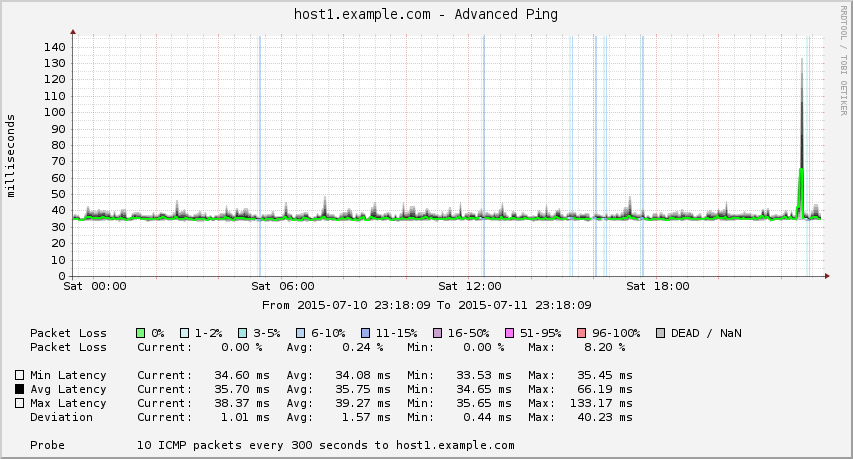 Installation
Download the Advanced Ping tar archive.
Extract the xml template and ss_fping.php.
Copy ss_fping.php to the Cacti "scripts" directory, such as /var/www/cacti/scripts.
Ensure ss_fping.php is readable by the web server's user. Readable by all is safe. It does not need to be executable.
In the Cacti web interface, import cacti_graph_template__00_advanced_ping.xml.
Optionally, rename the template to remove the leading 00 (I prefer this graph to be sorted above all others), or to change its width from 750 to 500 pixels.
Add this graph template to a host and create the graph. You will be prompted what type of ping (ICMP or UDP), timeout, and port (if UDP).
Tags: cacti