Happy Holidays from the Wagner Family!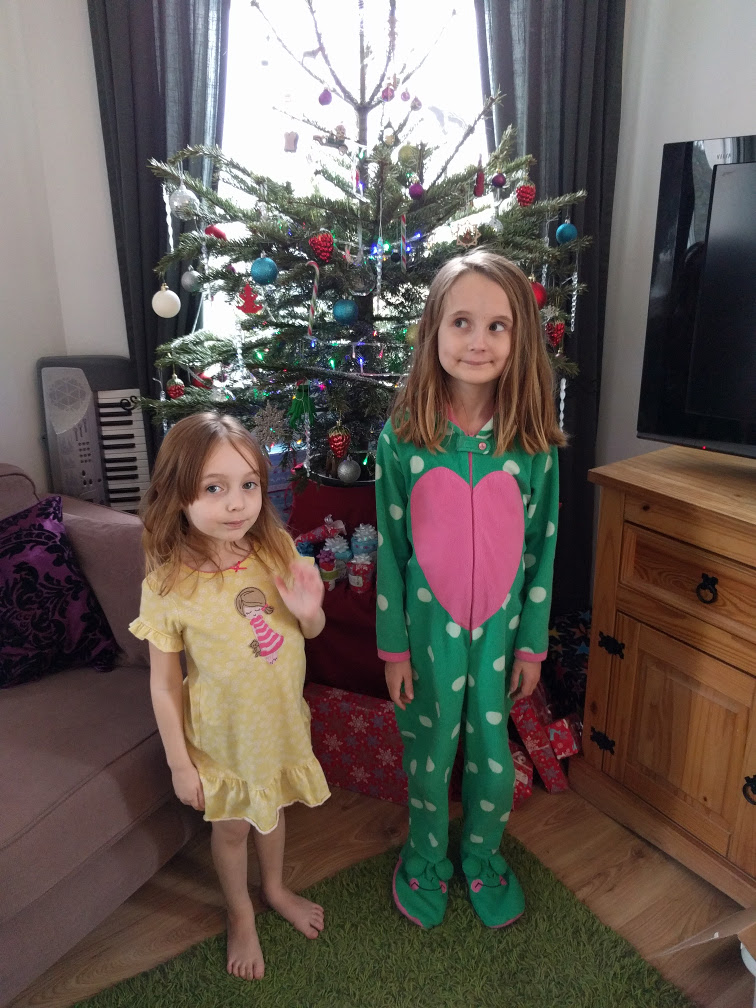 This year marks several firsts: Frances' first year at school, Pascale's first video game obsession (Mario Kart Wii), and Tyler's first year at Google. Frances loves singing along to "Frozen". Pascale loves reading, especially comic books. Jamie loves crafting, cooking, and RuPaul's Drag Race.
We aren't as active on social media as we used to be. The best way to keep up with us is to friend us on Facebook.
Love,
Jamie, Tyler, Pascale, and Frances
and Elsa Evergreen (our tree)
All content © 2005-2020 Tyler J. Wagner